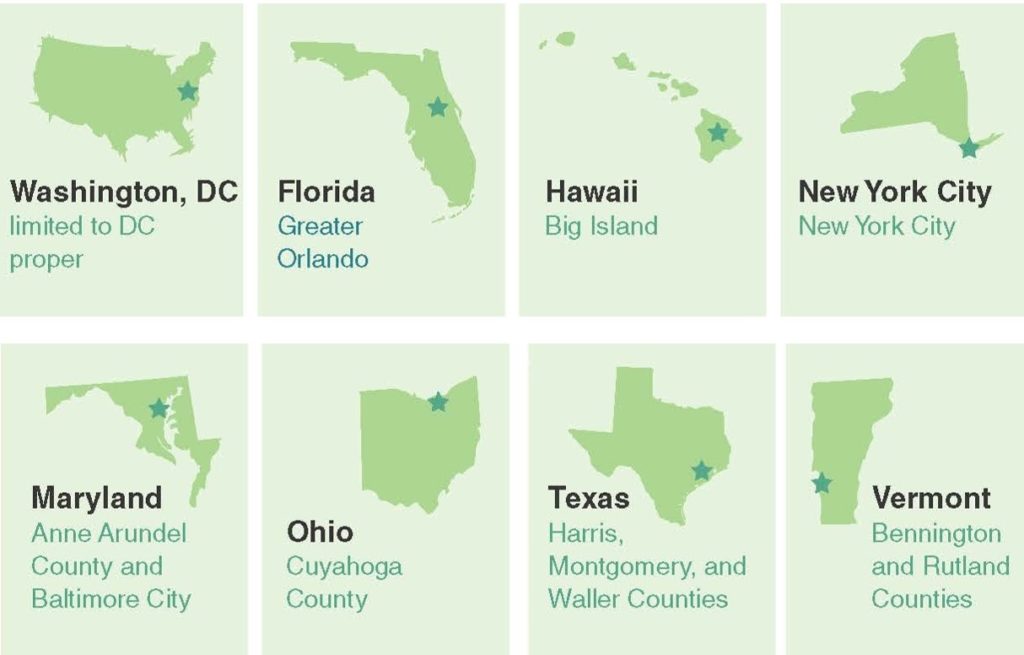 With some caveats (listed below), funding is available to organizations located where O'Neill family members live and are engaged in the work of the Foundation.
For 2020, our funding priorities will shift to include the following geographies:
MD, OH, DC, & NY:
The Foundation will only accept proposals from past grantees* in Anne Arundel County and Baltimore City, MD; Cuyahoga County, OH; Washington, DC (proper); and New York City, NY.
HI, TX, FL, & VT:
The Foundation will accept proposals from new applicants and past grantees* in the Big Island, HI; Harris, Montgomery and Waller counties; TX; Greater Orlando, FL; and Bennington and Rutland counties, VT. 
*A past grantee is defined as an organization that has received a Responsive grant dating back to 2013, the year the Foundation shifted its funding priority to strengthening families.